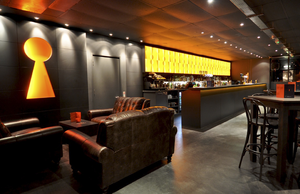 The Cauldron is a popular jazz club located in San Francisco, which is owned and run by the Miles family of Witch Doctors. It has been open for at least decades and was used as a location to perform exorcisms, though this changed when Brandon became the manager.
Employees
Edit
Ad blocker interference detected!
Wikia is a free-to-use site that makes money from advertising. We have a modified experience for viewers using ad blockers

Wikia is not accessible if you've made further modifications. Remove the custom ad blocker rule(s) and the page will load as expected.