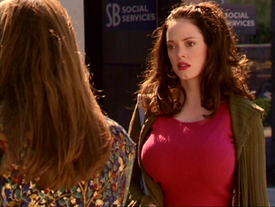 Personal Gain is a term describing a rule that all good witches must abide by. The rule states that witches cannot use their magic for personal or selfish reasons, or use magic to punish the guilty. It is one of the rules that seperates good from evil.
When witches attempt to abuse their magic, spells may backfire and cause unwanted side effects. Additionally, the Tribunal that governed magic would sometimes punish those that had broken the rules.
Notable Examples
Edit
Ad blocker interference detected!
Wikia is a free-to-use site that makes money from advertising. We have a modified experience for viewers using ad blockers

Wikia is not accessible if you've made further modifications. Remove the custom ad blocker rule(s) and the page will load as expected.