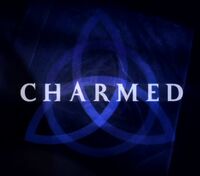 Legacy 112: Noah's Arc is the twelfth chapter of the Legacy Series, which focuses on the next generation of Halliwells.
Plot Description
Edit
Timeline: 2029
Prue and Noah run into a dangerous female demon, though Prue finds herself outmatched when the demon is immune to her powers. Payton considers taking the next step in her love life. While the Cupid sisters work together to stop a threat in the present, Noah's past is revealed in a series of flashbacks to his time as an Elder.
Characters
Edit
Returning Characters
Introducing Characters
Magical Notes
Edit
Spells Used
Edit
Notes and Trivia
Edit
Reading Link
Edit
Ad blocker interference detected!
Wikia is a free-to-use site that makes money from advertising. We have a modified experience for viewers using ad blockers

Wikia is not accessible if you've made further modifications. Remove the custom ad blocker rule(s) and the page will load as expected.