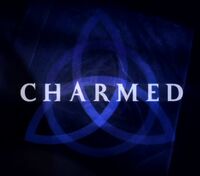 Legacy 111: Penny Dreadful is the eleventh chapter of the Legacy Series, which focuses on the next generation of Halliwells.
Plot Description
Edit
Timeline: 2029
A demon reopens P3 in an attempt to lure innocent souls into a deal with the devil. Meanwhile, Penny gains a new power that brings out her inner bad girl, while Wyatt seeks a way to tell his family about Dylan after getting caught kissing him. Lastly, Julian attempts to get to know his new family better.
Characters
Edit
Returning Characters
Introducing Characters
Sofia, a young mortal girl who sold her soul.
Ronnie, Olivia's boyfriend and Penny's fling.
Hizal, a claustrofobic demon working for Merrick.
Demonic Bouncers, demons working for Dahlia.
Drunk Guys, two drunk frat guys who hit on Penny.
Drunk Woman, a drunk woman who flirted with Julian.
Notes and Trivia
Edit
The title is a reference to the short British publications, as well as the horror series.
This is the first time P3 appeared in the Legacy series and the story ends with Penny deciding to reopen the club.
Penny gains a new power, Hypnosis.
Wyatt finally tells his family about his relationship with Dylan in this story.
This story contains some similarities to "The Devil's Music" and "Soul Survivor", as the story is set in P3 and focuses on demons using Faustian Deals.
Reading Link
Edit
Ad blocker interference detected!
Wikia is a free-to-use site that makes money from advertising. We have a modified experience for viewers using ad blockers

Wikia is not accessible if you've made further modifications. Remove the custom ad blocker rule(s) and the page will load as expected.