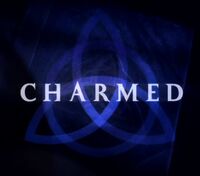 "So you're both in a new relationship. This makes things complicated. Either of them could be the warlock. He is exceptionally good at hiding himself."
—Zoey
Legacy 110: From Paris with Love is the tenth chapter of the Legacy Series, which focuses on the next generation of Halliwells.
Plot Description
Edit
Timeline: 2029
The Mitchell twins are enjoying their new lives in Paris until a string of murders leads them to a local Wiccan group. As they investigate, they realize one of their boyfriends might be the killer. Meanwhile, Melinda and Ryan visit Paris to restart their relationship, not knowing that magic might once again interfere.
Characters
Edit
Returning Characters
Introducing Characters
Notes and Trivia
Edit
Reading Link
Edit