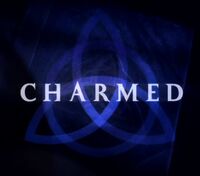 "I know exactly who you are, Arthur, and who you will become. If I cannot beat you this time, I shall do it in another lifetime."
Legacy 109: Witches in Camelot is the ninth chapter of the Legacy Series, which focuses on the next generation of Halliwells.
Plot Description
Edit
Timeline: 2029
When both Wyatt and Chris start having dreams about a different time, they cast a spell to experience their past lives and wind up in legendary Camelot. Meanwhile, Wyatt faces a dilemma in his relationship with Dylan and turns to his cousin Prue for support.
Characters
Edit
Returning Characters
Introducing Characters
Lady Guinevere
Sir Lancelot
Sir Percival
Sir Gawain
Sir Gareth
Kay
Magical Notes
Edit
Spells Used
Edit
Notes and Trivia
Edit
Reading Link
Edit
Ad blocker interference detected!
Wikia is a free-to-use site that makes money from advertising. We have a modified experience for viewers using ad blockers

Wikia is not accessible if you've made further modifications. Remove the custom ad blocker rule(s) and the page will load as expected.