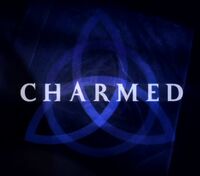 "You need to get out more, Payton. I mean, seriously, I bet you don't even know most people here. You're like invisible to them."
Legacy 108: Smells Like Teen Spirit is the eighth chapter of the Legacy Series, which focuses on the next generation of Halliwells.
Plot Description
Edit
Timeline: 2029
Henry Jr. and Payton discover a dark presence is targeting their classmates and set out to solve this mystery. But when Payton suddenly manifests a new power, it becomes increasingly difficult to keep their own magical secret hidden from their friends.
Characters
Edit
Returning Characters
Introducing Characters
Magical Notes
Edit
Spells Used
Edit
Notes and Trivia
Edit
Reading Link
Edit
Ad blocker interference detected!
Wikia is a free-to-use site that makes money from advertising. We have a modified experience for viewers using ad blockers

Wikia is not accessible if you've made further modifications. Remove the custom ad blocker rule(s) and the page will load as expected.