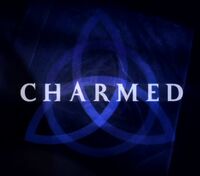 "You see something in him that we can't. He is a stranger, and just a few months ago, he was the Source of All Evil. How are we supposed to understand?"
Legacy 107: Soul Searching is the seventh chapter of the Legacy Series, which focuses on the next generation of Halliwells.
Plot Description
Edit
Timeline: 2029
With the Wraith summoned by Elizabeth still after him, a desperate and exhausted Julian is forced to reach out to his family. Meanwhile, Prue and Penny visit their parents and Prue faces her feelings toward the secretive Noah.
Characters
Edit
Returning Characters
Introducing Characters
Eldery Woman, an innocent whose soul was taken by the Wraith.
Bartender, a cute bartender at the hotel Penny flirted with.
Notes and Trivia
Edit
The title is a reference to the phrase "soul searching", as well as the Wraith hunting Julian's soul.
This story shows Julian connecting with his family for the first time.
Penny mentions banishing the Spirit Killer when discussing how to defeat the Wraith.
Elizabeth Turner and the Wraith are vanquished in this story, though the Urn of Asar containing the essence of the Source is stolen by an unknown party.
Phoebe mentions having dealt with a Raptor Demon before. She vanquished one in "Death Becomes Them" when he killed one her classmates.
Reading Link
Edit
Ad blocker interference detected!
Wikia is a free-to-use site that makes money from advertising. We have a modified experience for viewers using ad blockers

Wikia is not accessible if you've made further modifications. Remove the custom ad blocker rule(s) and the page will load as expected.