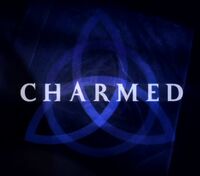 "But this is a rival pack. Normally they would kill a member of another pack, but hybrids are highly desired. I can either willingly join them or they will force me."
Legacy 106: Nature vs Nurture is the sixth chapter of the Legacy Series, which focuses on the next generation of Halliwells.
Plot Description
Edit
Timeline: 2029
When an old friend asks Wyatt Halliwell for help, the two work together to fight a demonic threat. However, the reunion leads to an unexpected development between the two.
Characters
Edit
Returning Characters
Introducing Characters
Magical Notes
Edit
Spells Used
Edit
Notes and Trivia
Edit
Reading Link
Edit
Ad blocker interference detected!
Wikia is a free-to-use site that makes money from advertising. We have a modified experience for viewers using ad blockers

Wikia is not accessible if you've made further modifications. Remove the custom ad blocker rule(s) and the page will load as expected.