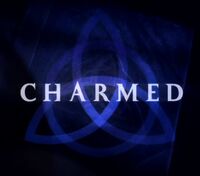 "Maybe. Or maybe it's because deep down, you know that true fear is the only thing stronger than pure evil."
Legacy 103: The Source of All Fear is the third chapter of the Legacy Series, which focuses on the next generation of Halliwells.
Plot Description
Edit
Timeline: 2029
The Halliwells find themselves confronting their greatests fears when Barbas returns and teams up with The Source of All Evil. Secrets from the past will be revealed that could cause the trust between the cousins to be permanently destroyed.
Characters
Edit
Returning Characters
Introducing Characters
Notes and Trivia
Edit
The title is a cross between The Source of All Evil and Barbas, also known as the Demon of Fear, as both appear in the story.
The plotline of Wyatt turning evil in the future is picked up again, which was an important plot in Season 6 of Charmed and The Once and Future Evil.
In the dream world, Wyatt and Chris witness the moment Future Chris told the sisters and Leo about Wyatt turning evil ("Prince Charmed").
Chris also witnesses the death of Bianca in a displaced memory ("Chris-Crossed").
The story bears similarities to "Sympathy for the Demon", as Barbas uses his increased powers to bring fears to life.
A reference is made to "From Fear to Eternity" when the cousins discuss beating one's fear.
A reference is made to "Chick Flick" when Payton asks how to beat a fictional character, to which Henry Jr. replies they have to kill them the way they died in their movie.
Reading Link
Edit
Link: http://www.fanfiction.net/s/9290771/1/Legacy-103-The-Source-of-All-Fear