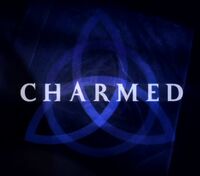 "But we're still a family, and we help each other however we can. We can't interfere in their lives all the time, but we shouldn't let them face thing like this alone either."
Legacy 102: Dark Night Lights is the second chapter of the Legacy Series, which focuses on the next generation of Halliwells.
Plot Description
Edit
Timeline: 2029
Chris finds himself in conflict with his destiny and the Cupid sisters find themselves stuck with a new Whitelighter. Meanwhile, a pair of Darklighters seek to achieve their individual goals, putting them in conflict with the Halliwells.
Characters
Edit
Returning Characters
Introducing Characters
Magical Notes
Edit
Spells Used
Edit
Notes and Trivia
Edit
The title is a play of the TV series "Friday Night Lights" combined with Darklighters.
This story bears similarities to "Murphy's Luck", as a Spirit Killer targets a future whitelighter only to be stopped by a Halliwell.
Noah, the Elder who previously appeared in "The Closing Chapter" and "The Once and Future Evil", is revealed to have been demoted to Whitelighter for unrevealed reasons.
The Elders send Noah to become the Whitelighter of the Cupid sisters in order to bring the Halliwells closer to them, after several conflicts with the Charmed Ones have strained their relationship.
Chris discovers his destiny to become a Whitelighter, though he ultimately refuses it.
In this story Chris starts to become suspicious of his brother, which will become a major point of conflict in the following stories.
Reading Link
Edit
Link: http://www.fanfiction.net/s/8693067/1/Legacy-102-Dark-Night-Lights
Ad blocker interference detected!
Wikia is a free-to-use site that makes money from advertising. We have a modified experience for viewers using ad blockers

Wikia is not accessible if you've made further modifications. Remove the custom ad blocker rule(s) and the page will load as expected.