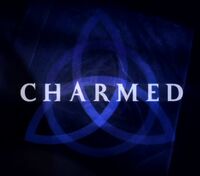 "With me and your aunts and uncles all gone, it will be up to all of you and your cousins to take care of each other like a family. Especially now that the Source has returned. There will be quite a few challenges heading your way, and only by working together as a family will be able to beat them."
Legacy 101: Endings and Beginnings is the first chapter of the Legacy Series, which focuses on the next generation of Halliwells.
Plot Description
Edit
Timeline: 2029
Two years after Piper's death, the Halliwell family discovers they are all moving in different directions. Meanwhile an old enemy works with a demon to drive a wedge between them.
Characters
Edit
Returning Characters
Introducing Characters
Magical Notes
Edit
Spells Used
Edit
Notes and Trivia
Edit
Reading Link
Edit
Link: http://www.fanfiction.net/s/7807742/1/Legacy_101_Endings_and_Beginnings
Ad blocker interference detected!
Wikia is a free-to-use site that makes money from advertising. We have a modified experience for viewers using ad blockers

Wikia is not accessible if you've made further modifications. Remove the custom ad blocker rule(s) and the page will load as expected.