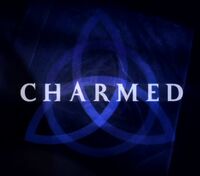 "But she accepted it. She learned to accept it in our lives. Without magic, she would have never met dad, and none of us would have been born. Magic brings as much joy as it brings pain, like any other part of life."
Four Witches and a Funeral is an independent story that takes place in the year 2027, placing it two years before the start of the Legacy Series. It is focused on Melinda Halliwell.
Plot Description
Edit
Timeline: the year 2027
Melinda Halliwell struggles with the magical secret she has to keep from her boyfriend Ryan. Meanwhile Chris hunts down a warlock who is killing witches for their powers, unaware that his sister Melinda is on the top of his list.
Characters
Edit
Returning Characters
Introducing Characters
Magical Notes
Edit
Spells Used
Edit
Notes and Trivia
Edit
Reading Link
Edit
Ad blocker interference detected!
Wikia is a free-to-use site that makes money from advertising. We have a modified experience for viewers using ad blockers

Wikia is not accessible if you've made further modifications. Remove the custom ad blocker rule(s) and the page will load as expected.