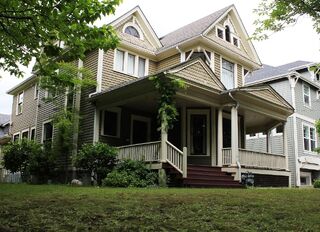 The Chosen House is a nickname of the house inhabited by Billie Jenkins, Violet Morgan and Duncan Phillips. The two-story house is located near the community college campus in San Francisco and has three bedrooms. Additionally, it has a study that functions as a magic room.
Billie and Violet first visited the house after they became tired of sharing their dorm rooms with other students. Although Billie loved it, Violet was skeptical about being able to afford it, so they decided to ask Duncan to move in as well.
Shortly after moving in, the Chosen threw a housewarming party for all their friends. The demon Valefar then trapped them all by merging with the house. After swallowing several people in his void and nearly destroying the house, Valafar was vanquished by the Chosen.
Residents
Edit