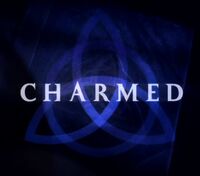 Chosen Chapter 9: Viva Las Witches is the ninth chapter of the Chosen Series.
Plot Description
Edit
Timeline: mid 2008
The start of a new story arc. When Duncan gets a call for help from Nathan, the Chosen head to Las Vegas to save the twins. However, in order to save them, they must risk their own souls. Meanwhile, Billie experiences an issue in her relationship with Jake.
Characters
Edit
Returning Characters
Introducing Characters
Demonic Henchmen, a group of demons working for Carson Meyer in his casino as dealers and security guards.
Thomas Ward, a young investor who gambled away his soul at the Three Wishes casino.
Blue Horned Demon, a client of Carson Meyer at his casino.
Magical Notes
Edit
Spells Used
Edit
Notes and Trivia
Edit
The title is a reference to the Elvis song and movie "Viva Las Vegas".
Three months have passed since the previous story and a new college semester has started.
Duncan becomes able to use his active powers in astral form, while it is revealed that Violet is now able to consciously unfreeze people without contact.
Duncan's remark about the fight against Carson (almost) being anticlimactic was previously stated by Rex Buckland, The Source of All Evil and Zankou.
Reading Link
Edit
Link: https://www.fanfiction.net/s/10131580/1/Chosen-Chapter-9-Viva-Las-Witches