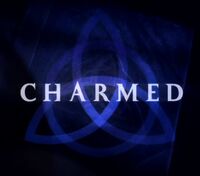 "This is your vision quest, Billie. You're seeking answers because you're hurt and conflicted. She represents that conflict, your inner doubt. Like everyone here, she has a part to play."
Chosen Chapter 8: The Trial of Billie Jenkins is the eighth chapter of the Chosen Series.
Plot Description
Edit
Timeline: early 2008
When her friends send Billie on a vision quest, she has to face her inner conflicts. Meanwhile, the mayor takes drastic measures to protect her city from magic and Jake is confronted by someone from his past.
Characters
Edit
Returning Characters
Introducing Characters
Magical Notes
Edit
Spells Used
Edit
Notes and Trivia
Edit
The title is a reference to the trial in Billie's vision quest.
This is the last episode and conclusion of the Brotherhood arc.
Certain parts of this story are similar to the plot of "Witch Way Now?".
Vision Quests previously appeared in "The Legend of Sleepy Halliwell" and "Someone to Witch Over Me".
At the end of Billie's vision quest she sees several flashes of the future, foreshadowing events of the next main arc.
Reading Link
Edit
Link: https://www.fanfiction.net/s/9981516/1/Chosen-Chapter-8-The-Trial-of-Billie-Jenkins
Ad blocker interference detected!
Wikia is a free-to-use site that makes money from advertising. We have a modified experience for viewers using ad blockers

Wikia is not accessible if you've made further modifications. Remove the custom ad blocker rule(s) and the page will load as expected.