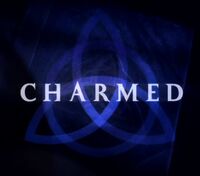 "I had a dream about an empty grave. But it felt like more than a dream. I am afraid someone is going to die."
Chosen Chapter 7: City of Darkness is the seventh chapter of the Chosen Series.
Plot Description
Edit
Timeline: early 2008
Trapped and isolated from the rest of the world, the Chosen and their closest allies and friends prepare to go to war against the Brotherhood. Meanwhile, Billie fights a personal battle and Violet fears someone she cares about will die.
Characters
Edit
Returning Characters
Introducing Characters
Magical Notes
Edit
Spells Used
Edit
Notes and Trivia
Edit
The title is a reference to the entire city of San Francisco being moved outside of space and time, which manifests as a dome of shadows and eternal night inside.
Nine days have passed since the previous story.
The final confrontation between the Chosen and the Brotherhood takes place and all members of the Brotherhood and their intentions are finally revealed.
Duncan develops a new power.
It is revealed that time-based and psychic powers don't fuction properly outside of time and space. Additionally, spirits cannot move on and even the Angels of Destiny cannot interfere.
Many characters from Charmed and previous Chosen stories return.
It is mentioned in this story that Phoebe has given birth to her first daughter and that Piper is pregnant again.
Several characters note that Tyler has grown up a lot. Billie nicknamed him "Johnny Bravo" and Hope referred to him as a "life-sized ken-doll".
A potential new threat to the Chosen is introduced.
Klea repeats the line about Whitelighters being messy, first stated by Cole Turner in the episode "Magic Hour".
Reading Link
Edit
Link: http://www.fanfiction.net/s/9832766/1/