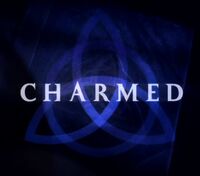 "You received our gift. It was a mere accident, but you were bitten and you show great potential. If you truly accept out gift, you can join me and my children and rise to power with the Brotherhood."
Chosen Chapter 3: Under the Full Moon is the third chapter of the Chosen Series.
Plot Description
Edit
Timeline: late 2007
Duncan is attacked by a strange beast and deals with the effects of being scratched by it. Meanwhile Violet struggles with her love life and Billie meets a mysterious detective that is investigating wild animal attacks while keeping some secrets of his own.
Characters
Edit
Returning Characters
Introducing Characters
Magical Notes
Edit
Spells Used
Edit
Notes and Trivia
Edit
Reading Link
Edit
Link: http://www.fanfiction.net/s/8327820/1/Chosen-Chapter-3-Under-the-Full-Moon