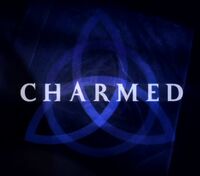 "I know it will be difficult, but you will be fine. Remember that we all forgave you, and that you have made up for your mistakes. You're a good person, Billie, and a good friend."
Chosen Chapter 2: The Firestarter is the second chapter of the Chosen Series.
Plot Description
Edit
Timeline: late 2007
While Billie remembers her past and wonders what to tell her new friends, Paige asks her and the others to help track down the young firestarter Tyler, who's powers have suddenly resurfaced.
Characters
Edit
Returning Characters
Introducing Characters
Eric Tillman, a bully in Tyler's school.
Margret, Tyler's foster mother.
Mr. Cowan, Paige's former employer at the South Bay Social Services.
Power Brokers, demons under employment of Arcon, vanquished by the Chosen.
Notes and Trivia
Edit
Reading Link
Edit
Link: http://www.fanfiction.net/s/7352861/1/Chosen_Chapter_2_The_Firestarter
Ad blocker interference detected!
Wikia is a free-to-use site that makes money from advertising. We have a modified experience for viewers using ad blockers

Wikia is not accessible if you've made further modifications. Remove the custom ad blocker rule(s) and the page will load as expected.