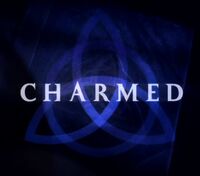 Chosen Chapter 15: We Have History is the fifteenth chapter of the Chosen Series.
Plot Description
Edit
Timeline: early 2009
Billie seeks to made amends with Darcy, though things get complicated when Darcy is possessed, causing Witch Doctors to become involved. Duncan investigates the mayor and discovers a dark secret from her past. Meanwhile, Violet and Arthur travel to ancient times to find a way to free the people of Atlantis.
Characters
Edit
Returning Characters
Introducing Characters
Notes and Trivia
Edit
The title has a double meaning, referring to the fact that Violet and Arthur travel back to ancient Atlantis and to the history between the mayor and the Witch Doctors.
Paige mentions that Phoebe is pregnant again in this story, as it takes place in 2009, it means that Phoebe is pregnant with Penny Halliwell.
When Paige recognizes Brandon as a Witch Doctor, she asks if someone has been hexed, referring to the sisters being hexed by Witch Doctors in "House Call".
Reading Link
Edit