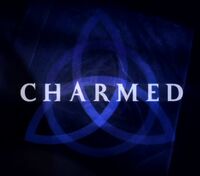 "So the spell turned me into a ten year old on purpose? Why?"
—Duncan to the others.
Chosen Chapter 12: The Curious Case of Duncan Phillips is the twelfth chapter of the Chosen Series.
Plot Description
Edit
Timeline: winter 2008
When magical children start disappearing, the Elders send a new Whitelighter to help the Chosen, much to their frustration. A spell to find the children has unintended results and things are further complicated when Violet gets some unexpected guests from her past.
Characters
Edit
Returning Characters
Introducing Characters
Magical Notes
Edit
Spells Used
Edit
Notes and Trivia
Edit
Reading Link
Edit
Ad blocker interference detected!
Wikia is a free-to-use site that makes money from advertising. We have a modified experience for viewers using ad blockers

Wikia is not accessible if you've made further modifications. Remove the custom ad blocker rule(s) and the page will load as expected.