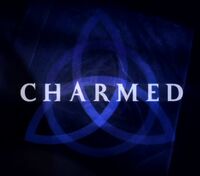 "I think the demon merged with the house, became part of it. That way, he can keep us contained and open a vortex the moment we try to leave."
Chosen Chapter 11: House Party is the eleventh chapter of the Chosen Series.
Plot Description
Edit
Timeline: mid-late 2008
Having moved into their new house, the Chosen are getting ready to throw a housewarming for all their friends. Little do they know, a demon intends to take over the party. Meanwhile, Arthur gets an opportunity to find the answers he is looking for.
Characters
Edit
Returning Characters
Introducing Characters
Magical Notes
Edit
Spells Used
Edit
Notes and Trivia
Edit
Reading Link
Edit
Ad blocker interference detected!
Wikia is a free-to-use site that makes money from advertising. We have a modified experience for viewers using ad blockers

Wikia is not accessible if you've made further modifications. Remove the custom ad blocker rule(s) and the page will load as expected.