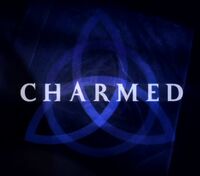 "With the Charmed ones having fulfilled their destiny, a new force of good was needed. Therefore the Angels of Destiny decided to grant each of you a new destiny, becoming a part of the Chosen, a new force of good witches. You were all chosen because you are special and we know you have great potential."
Chosen, A New Chaper is the first chapter of the Chosen Series. It takes place one year after The Closing Chapter.
Plot Description
Edit
Timeline: late 2007
After living a year as a normal girl, Billie discovers she has a new destiny. Meanwhile a demon is killing people around her college. With help from Paige and Mikelle, Billie has to find two other witches and begin her new destiny.
Characters
Edit
Returning Characters
Introducing Characters
Magical Notes
Edit
Spells Used
Edit
Notes and Trivia
Edit
Reading Link
Edit
Ad blocker interference detected!
Wikia is a free-to-use site that makes money from advertising. We have a modified experience for viewers using ad blockers

Wikia is not accessible if you've made further modifications. Remove the custom ad blocker rule(s) and the page will load as expected.